YOUR PERFECT
ELECTRIC FOLDING BIKE
Designed with a focus on providing reassuring performance ride after ride, the S9 EVE was carefully crafted to be the ultimate electric folding bike. Using a combination of advanced technology, superior style, and uncompromising quality, this eBike is for everyone, everywhere; making it easier for people of all ages to enjoy more exercise, have more fun and create more memories.
CONQUER YOUR COMMUTE. DISCOVER A NEW WORKOUT. TAKE THE LONG WAY HOME.
Whatever life adventure is next on your list, our lineup of Power Assist Bicycles will get you there. Ride farther, go faster, arrive fresher.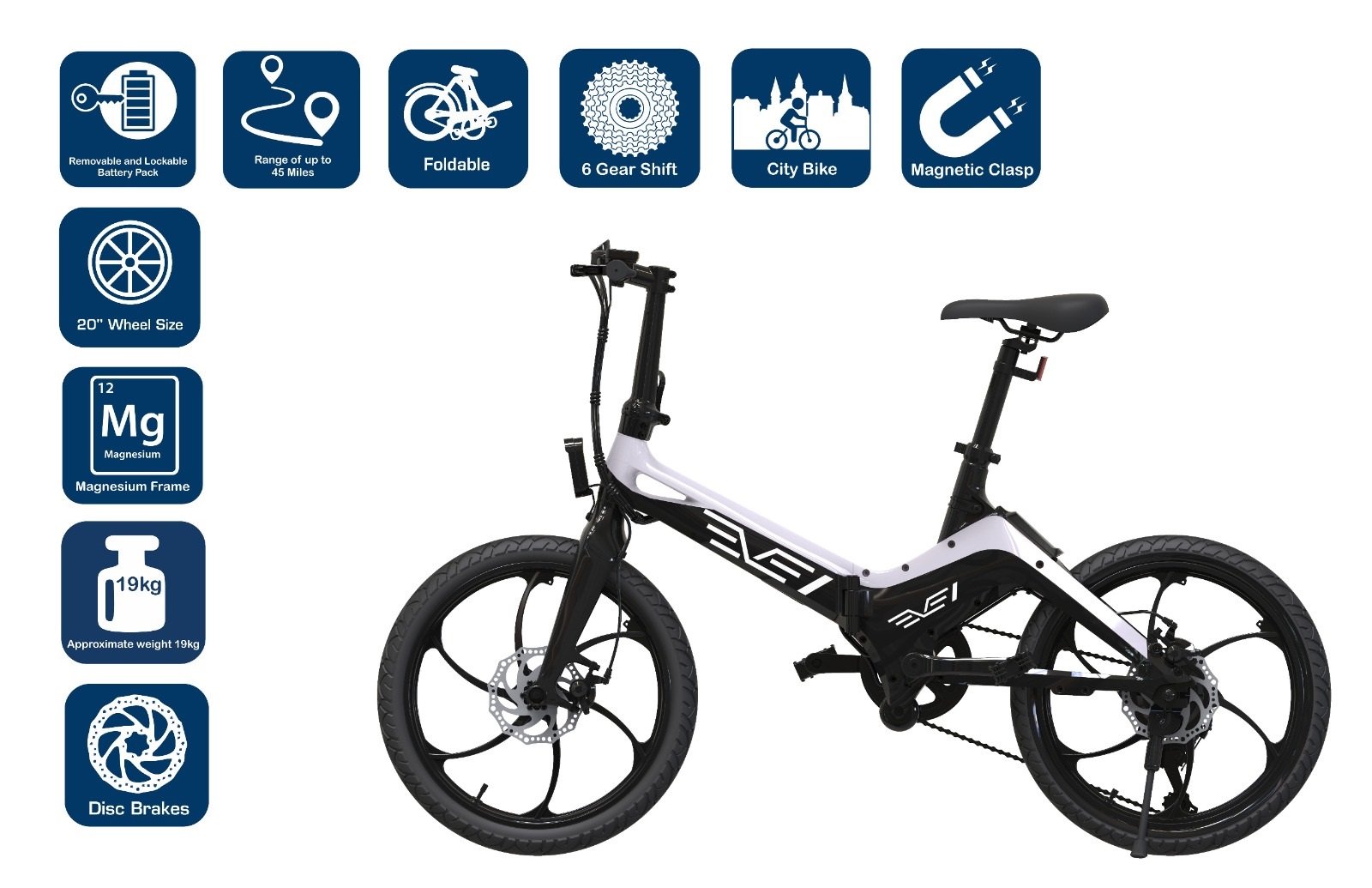 S9 EVE Black/White Combo E-Bike
The S9 EVE is a 20" folding ebike made to the highest levels of e-bike manufacturing, and thus making it a premium product. It is extremely stable and has the advantage of having a lightweight magnesium bike frame, which has been designed to be an unmistakably cool and funky design.